2020 Gold Medal Award laureates
Meet the winners of the prestigious MTP Gold Medal! These products deserve your special attention:
ACS 863 - an air conditioning service unit in vehicles operating with R1234yf refrigerant
Key characteristics of ACS 863: 7-inch monitor on a rotating console; built-in refrigerant tester; graphical interface; airtight containers; checking leak-tightness under overpressure; automatic flushing of uncondensed gases with electronic control; automatic system for leak testing with N2H2/N2 gas (optional, a relevant kit needs to be purchased additionally); automatic and manual mode (selection of service functions); quick recovery of the refrigerant and precise filling; easy access to internal components - facilitated service; possibility to connect to Bosch Connected Repair CoRe network; a mobile application on a smartphone to control the operation of the unit in real time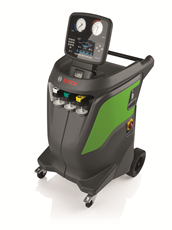 Battery-powered high-pressure HD 4/11 C Bp Pack unit
The first professional battery-powered high-pressure HD 4/11 C Bp unit allows for the operation independent of the power source. When combined with a suction hose, even the completely independent service is possible. A perfect solution for cleaning work in municipalities, landscape architecture, forestry.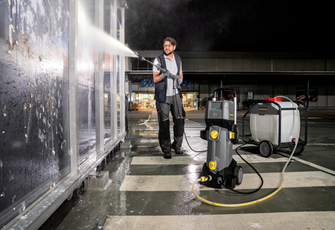 ARGOS - non-contact device for wheel and axle alignment
An innovative device to measure and adjust the parameters of wheel and axle alignment of vehicles of GVW up to 3.5 t. Measurements are performed in a completely contactless manner and do not require installation of any elements on wheels or rolling of the vehicle. In addition, the device makes it possible to adjust the measured parameters. The fastest, 5- second measurement of toe-in and camber of all wheels at the same time, without the driver leaving the vehicle.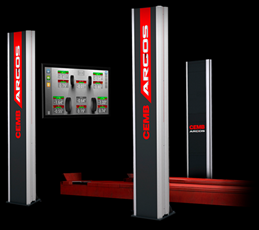 BMD-400 – a decelometer to control the operation of the vehicle brakes
BMD - 400 – a professional, universal, multi-purpose instrument for brake system testing. Due to cutting-edge technologies of measurement, data processing and communication, many functions in one instruments have been obtained, which minimises the time needed to test the vehicle. BMD-400 is compatible with UNILINE QUANTUM; does not require duplication of instruments, automates and facilitates the process of testing and constitutes an emergency line control. It is also perfect as an independent decelometer for the vehicle inspection stations (cert. ITS).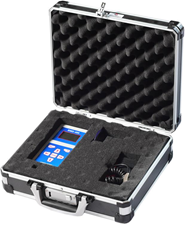 DAS 3000 S20 – a kit for setting and calibrating front radars and video cameras. ADAS video camera and sensor calibration systems
The application of universal calibration tables for driver assistant systems for a given brand. Short preparation time and easy installation Control of the calibration process in the vehicle with the use of Bosch ESI[tronic] diagnostic software Scope of delivery DAS 3000 S20. Calibration unit with a trolley and precise measuring beams (the beams are also used for handing calibration boards dedicated to a specific brand). A spring loaded stamp brake - a stable setting of the set. A large shelf for a diagnostic computer VW table - a radar mirror A set of cameras in the beam (determination of the geometrical axis) A device for distance measuring (a post with a reference panel). A set of universal wheel clamps with a board ADAS software package.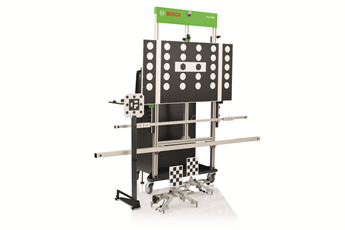 Servicing set for ArcticPRO® ACX air-conditioning
ArcticPRO ACX devices of MAHLE series are designed for air conditioning servicing in all types of vehicles, including hybrid and electric vehicles. The station is operated by means of a large touch screen. The intuitive menu guides the operator step by step. Stations use E3® technology developed by Mahle: E3 Fill – efficiency even at low ambient temperature; E3 Pump – up to 10x longer service life without oil change, as compared to other devices of this type; E3 Connect – recovers up to 100% of the refrigerant from pipes and quick connectors. Modern connection standards: Bluetooth and WiFi ensure the station integration with mobile devices (remote reading of device operation parameters), the use of printers in the local network, remote diagnostics and on-line updates.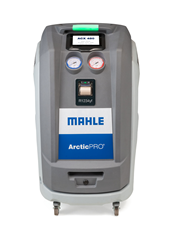 Integra Car 7.6 (edition 2020)
Integra Car 7.6 (edition 2020) is dedicated ERP-class software to serve companies from the automotive industry. Due to its innovative and practical features, the software significantly improves work organisation of a car service station, as well as it makes it possible to significantly increase revenues from the operated business. The system design is modular and it makes it possible to customise the software to individual requirements and specific nature of the company operation.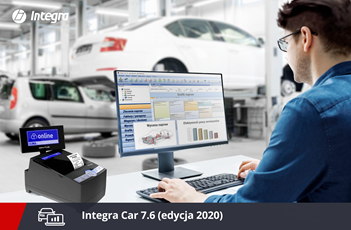 CERTUS Mobile Diagnostic Station
CERTUS Mobile Diagnostic Station It is a specialist version of CERTUS, built-in in an automatically folding container. Dedicated to government services, fully automatic and mobile control station that can be used wherever it is currently needed. The container is transported with a truck specially adapted for this purpose. Preparation of the MDS for operation takes just 15 minutes. The station enables testing of nearly all types of vehicles moving along public roads.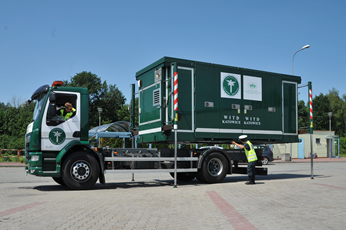 UNILINE QUANTUM MOBILE ON-THE-FLOOR LANES
A mobile, on-the-floor UNILINE QUANTUM MOBILE lane is a modern integrated system for full diagnostics of cars and trucks. It does not require installation in the foundations, maintains all diagnostic functionalities. Perfect for companies and institutions performing external technical inspections of vehicles. Free configuration of the devices: including roller brake testers, a suspension tester, a play detector, a toe-in panel, an exhaust fume analyser, a smoke meter, a light tester and a sound level meter.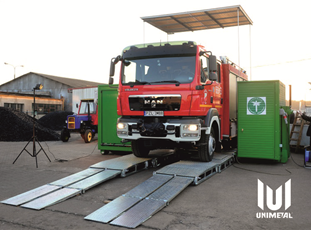 MUNSTER 9004 3D HIBRID - a device for measuring wheel and axle alignment of cars, vans, trucks and buses
MUNSTER 9004 3D HIBRID – a device for measuring and adjusting wheel and axle alignment in cars, vans, trucks, semi-trailers, buses and working machines. It enables accurate, fast and simultaneous measurement of 32 parameters using 3D processing of image from 4 video cameras. Suitable for run-through stations. Designed for workshop conditions with minimum need for maintenance and service operations. Extended warranty to 96 months after signing the service contract.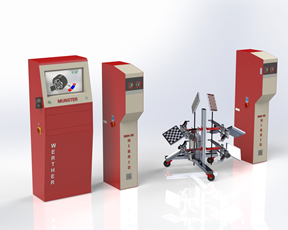 Euro-Ekol DOUBLE ECO touchless carwash
DOUBLE ECO technology applied in Euro-Ekol touchless carwashes ensures measurable savings for the investor and care about ecology and the environment. When choosing EuroEkol technology, the investor earns money and protects the environment.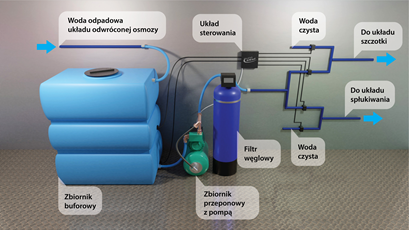 MAHA MA STAR TWO-COLUMN LIFT
Modern, two-column MAHA MA STAR lift is a product with state-of-the-art solutions, not previously used for the production of these types of devices. The applied solutions are intended to extend the "life" of the product and, above all, the comfort and safety of use.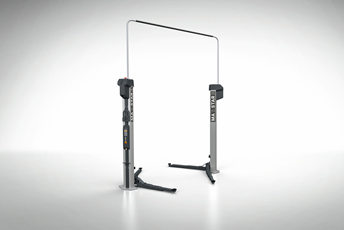 SENSOR AID 4.0 pressure sensor programmer
TPMS Sensor AID 4.0 programmer of CUB brand – An innovative tool for tyre service facilities and tyre storages. The presented programmer is the development of the technological concept of CUB brand. It is equipped with a number of new features that go beyond the traditional use. In addition to diagnosing and programming of sensors, it measures the treaddepth of tyres in three zones. Measurement data are stored in the memory (up to 100 sets of wheels). They can be also archived in files. To assign tyres to a car, it suffice to scan the VIN barcode (customer can be also identified by the Tax Identification Number (NIP)). The set of data will be completed with the record of DOT markings on the tyres. The built-in camera will also make it possible to take photographs of their condition. The programmer is dust-proof, equipped with a 3.5" colour display. Built-in Wi-Fi and Bluetooth simplifies the update, communication with OBDII or downloading of data on a computer. The programmer supports 98% car models and it has ensured perpetual, free updates.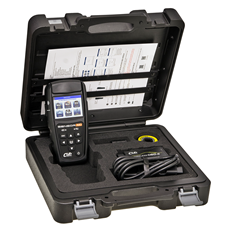 A device for controlling the vehicle wheel and axle alignment GeoHybrid 70
We are going to launch the marketing campaign of GeoHybrid 70 in April this year. The date results from the fact that this device is dedicated above all to the official vehicle inspection stations which require that the device should have the ITS (Polish Motor Transport Institute) compliance certificate so that the stations could purchase the device. Thus, at present, we are preparing advertising materials and Internet information. Being awarded the Gold Medal of Poznań Trade Fair would be an additional advantage in the promotion of the new product.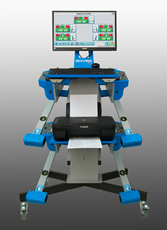 RCCS 2 - TEXA system for calibration of video cameras and radars
TEXA RCCS 2 – is a complete and professional kit for calibration of video cameras and radars in Advanced Driver Assistance Systems (ADAS), which constitute the equipment of a growing number of modern vehicles. With RCCS 2 it is possible to restore full efficiency of ADAS performing such functions as: Adaptive Cruise Control, Lane Assistant, Blind Spot Monitoring, Collision Warning, Parking Assistant, Road Sign Recognition, Night Vision, View 360 and others.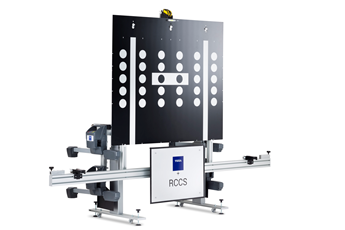 A series of rear lamp units: W208, W209, W210
As the first company in Poland and in the world, we have the honour to present a series of rear lamp units where optical illusion is used in a practical and (in)tangible manner. The elusive phantom light visible above the lamp cover is the most important characteristic of W208, W209 and W210 lamps. Due to the atypical, and at the same time innovative solution of the mirage effect, we have submitted an application in the invention category to the Patent Office of the Republic of Poland. We have also reported these lamps as an industrial design.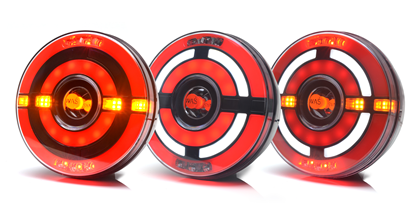 TESTER DIAGNOSTYCZNY X-431 EURO TAB II
The most universal diagnostic tool in the market to serve electronic car systems. It supports practically all vehicles available in the automotive market. An attractive form of diagnostic software via the Internet (2 years of updates included in the price). The number of software updates in a year ranges from 150 to 250. A modern diagnostic technology (on-line programming J2534, DOIP, remote diagnostics with the use of golo interface). Together with a set of an additional ADAS station, allows for video camera calibration in vehicles.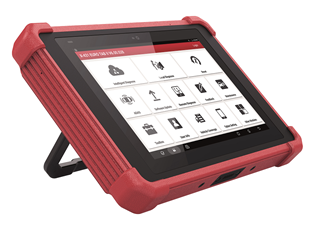 TRUCK-EXAM Expert
The measuring instrument is made in a HD (Heavy Duty) version and its biggest advantage is high repeatability of measurements and the ease of use. Due to those features, it has attracted many supporters. It is equipped with accessories facilitating measurements, such as magnetic clamps that make it possible to perform measurements without compensation of hitting the wheel rims. Specialised equipment for measuring framework allows for a comprehensive inspection and repair of the vehicle. TRUCK-REPORT is an additional equipment of the measuring system. It is proprietary software created in HERKULES specifically to cooperate with TRUCK-EXAM devices.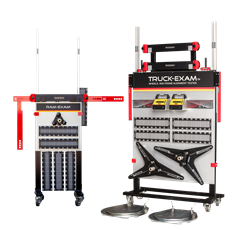 UNI-ROB tyre changer by UNITROL
UNI-ROB is a fully automatic tyre changer. The advantage of the machine is a robust design and precise control of the operating arms with the use of a number of joysticks. Central wheel mounting in a holder is characterised by a very large scope of supported wheels, and it allows for the use of a pneumatic jack.
UNIVERSAL HUBCAPS
Carbon hubcaps equal quality and innovation; their unconventional solutions appear as the first in the market. Hubcaps with a carbon structure have been recognised around the world for several years. The application of specific technology makes this product lighter and more durable. And unique designs and unrepeatable painting kindle the hearts of automotive fans, becoming a real bestseller. Hubcaps constitute an attractive alternative to aluminium rims. Their replacement is swift and mounting extremely easy. In addition, they are easier on our wallets and make it possible to quickly change the car design.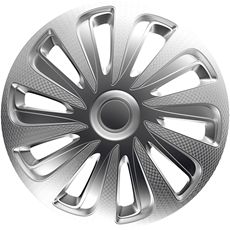 A universal diagnostic tester with PassThru support, model MaxiSys 908S PRO
A universal, wireless diagnostic tester MaxiSys 908S PRO, designed for cars and vans, based on Android operating system. It makes it possible to perform full vehicle diagnostics with handling errors, parameters, adaptations, component coding and ECU software via J2534 protocol. It provides free access to PassThru software of BMW and Mercedes brands.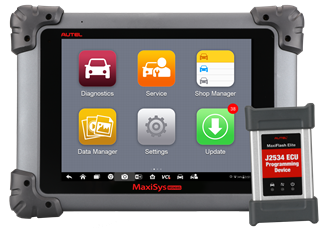 Universal Tester and Tachograph Programmer MATTNX UTP
Next to MATTNX Red, MATTNX UTP is one of the two main elements of modern and innovative MATTNX system, which constitutes equipment of a professional tachograph workshop. UTPNX is designed for mounting, checking and repairing vehicle tachographs installed on the vehicle, as well as in the inspection stand. It is compatible both with tachographs of first and second generation (SMART tachographs). It is also used to check settings of speed limiters.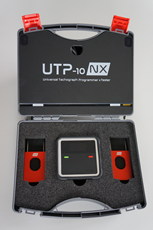 A device for non-invasive diagnostics of tyres mounted in a vehicle.
Ravaglioli Tyre Profiler to urządzenie do natychmiastowego pomiaru i analizy profilu bieżnika opon w momencie, kiedy klient wjeżdża do serwisu. Możliwość montażu na lub w posadzce. Pomiar na podstawie skanu laserem oraz obrazu z kamer. Raport dostępny w kilka sekund informuje o: stanie bieżnika, problemach z geometrią, drodze hamowania na mokrej nawierzchni, potrzebie zamiany opon przednich z tylnymi. Ravaglioli Tyre Profiler to rozwiązanie dla recepcji warsztatu samochodowego. Przedstaw każdemu klientowi kompleksową informację o stanie ogumienia. Zyskasz zamówienia na sprzedaż i wymianę opon oraz ustawianie geometrii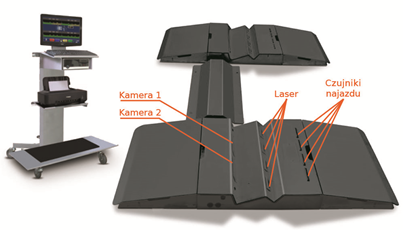 ADAS calibration device
TechPRO Digital ADAS is the fasted device for ADAS calibration in the market. TechPRO® Digital ADAS is the first digital device in the market for ADAS calibration, which uses highresolution LCD screen instead of the traditional panels. When you use TechPRO® Digital ADAS, you save the time needed for precise adjustment of the calibration panel position with respect to the vehicle. Algorithms automatically adjust the displayed board in order to compensate for the distance and calibration panel position with respect to the vehicle. The digital LCD panel eliminates all the expenses related to the purchase of calibration panels for different brands and models. Due to on-line updates, the device is ready to support the vehicles that will enter the market!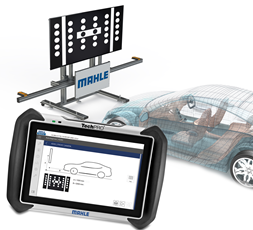 W188 front light unit
The latest project of PTS WAŚ is W188 front light unit. This innovative product was developed mainly for specialist vehicles and agricultural machines. Due to technical advancement, the application regarding W188 lamp has been submitted to the Patent Office of the Republic of Poland. The full-LED W188 lamp serves as many as 6 functions! It contains the following lights: front position light, passing light, driving light, daytime running light, direction light, side direction light.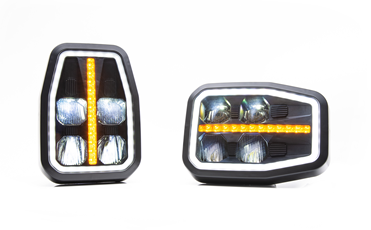 A set of mobile applications for the management and operation of vehicle inspection stations
A set of applications increasing the efficiency of operation of a Diagnostic Station. IT.NORCOM application simplifies the management of one or more diagnostic stations. If offers real-time access to all relevant information concerning the operation of the vehicle inspection station and their compilation and comparison, in case of having several stations. SRS-Manager application increases the efficiency of the work of a diagnostician. Without leaving the pit, a diagnostician may perform the inspection of the suspension, register any possible clearances and other defects with a video camera, add descriptions to photographs and archive them in one report in Station SQL. SRS-Manager allows you to easily register and archive in Station SQL software the readings of diagnostic instruments, which do not have the option of measurement recording (e.g. readings of the odometer) and registration plate numbers of the inspected vehicles.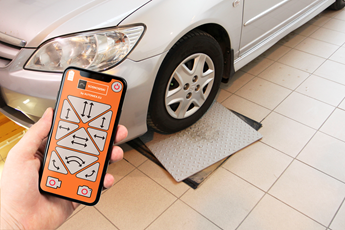 MaxiADAS - ADAS calibration set
MaxiADAS - an advanced calibration set for ADAS systems equipped with a professional diagnostic tester Autel of Maxisys series. The tester ncludes technical support procedures regarding the calibration method, together with drawings and board arrangement diagrams. The system can be equipped with a complete set of boards, mirrors and other accessories to support the full scope of ADASs.